HAT for TAD is the dramatic story of a young man for whom all the people have gone.

Link to HAT for TAD at the Internet Movie Database (IMDb).

Order the DVD of HAT for TAD from Amazon Prime.

HAT for TAD can be used in health science education. A complete, on-line Electronic Medical Record is available for Anthony (Tad) Riker and can be used to expand upon Tad's story for use with health science students. The movie was used as part of an educational activity with students at the University of Texas Medical Branch on October 11, 2006. You can see the class assignment and a recent presentation given at a national meeting.

Study guide to use HAT for TAD in spiritual exploration of the question: Are You Lonely or Are You Alone? is also available.


---
The movie went into production on March 27, 2006 and principle photography was completed on April 9, 2006. Every day of the shoot, we posted a short movie about the day's activities (See Hat's Log below). Actual editing began on April 27th and we finally stopped fiddling with it sometime in September. Some statistics:
Length: 23 minutes, 31 seconds
Number of shots used: 175
Number of shots shot: 460
Number of music and sound effects clips used: 53
Number of cast members: 2 principles and 5 supporting players
Number of crew members: 7
Number of people involved in production/post production : 5
Number of locations: Houston - 4 and Galveston - 9
Number of shooting days: 6
Number of rehearsal days: 3
---

Hat's Log - The basic process of movie making, day-by-day.


The Daily Updates were shot by Martha Acevedo and Brian Berlin. They are, however, edited by Rodger Marion, who takes credit (or blame) for the attempts at pawky humor and clever juxtaposition.

An extended Making of HAT for TAD has been developed and can be viewed on-line. It is 20 minutes long.


---

Odds & Ends

HAT for TAD and the health care educational activities associated with the movie were made possible with support from the University of Texas Medical Branch and developed through grants from the Florence and Marie Hall Educational Endowment and the Bureau of Health Professions, HRSA, DHHS.
Above the Line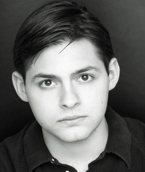 Mark Freeman - Tad
David George - Hat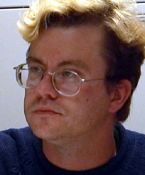 Jason Marion - Screenwriter & Co-Director
Rodger Marion - Producer & Co-Director