What happens when Young & Lovely meets the
Older Man? Find out when friends remember via
the soft focus of the wine bar of the mind

Story

Three middle-aged women are talking about past
loves. They are in a wine bar and see a young
woman walking across the room. Coming towards
her is an older man. As they walk towards each
other, the women remember stories from when
they were young and had an encounter with an
older man. Each woman's story has elements
of romance and victory. While the story has
aspects of melancholy, ultimately it is a
celebration of life.

Release

The film may be ordered from Amazon.com
and at CreateSpace.

Premiere

The premiere of Wine Bar of the Mind was held
on Saturday, November 7 at the Wimberley Players
Theater to a "standing room only" audience.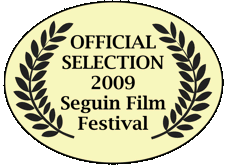 (See photos on Facebook.)

Film Festival

Wine Bar of the Mind was shown at the
2009 Seguin Film Festival on October 24, 2009.

Information: Rodger Marion - (512) 847-7962